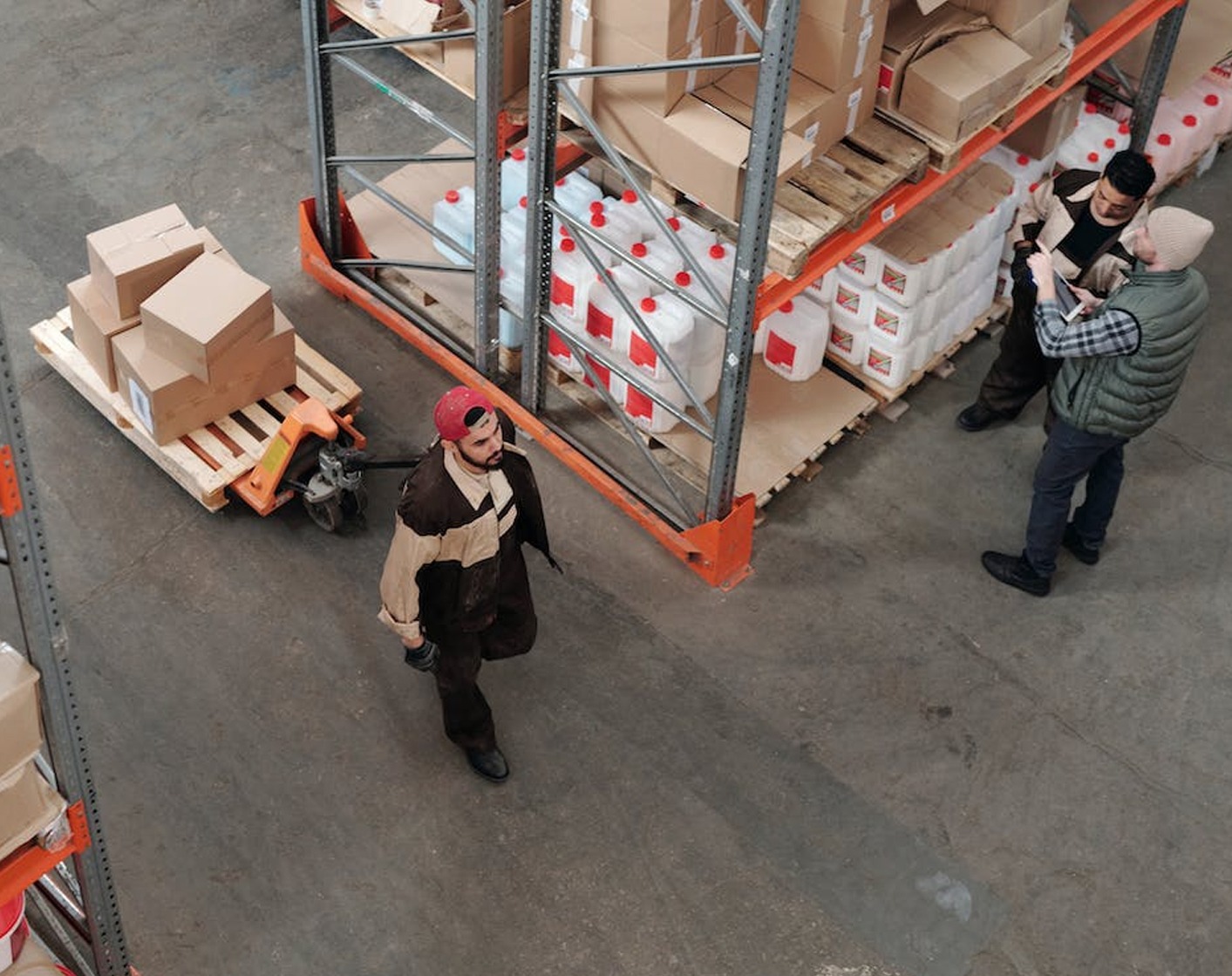 Home or Business, We Move Brooklyn
More New Yorkers call Brooklyn home than any of the five boroughs that make up The City. With the diversity of neighborhoods and the wide range of attractions, it is easy to see why. So a lot of people like to move here, not many move out, and plenty of folks just move around from neighborhood to neighborhood. Whatever the move you plan to make, New York Local Movers is proud to be the Brooklyn movers people turn to. We can handle any move, large or small; any distance, around town or cross country; and any type, home or business. We move Manhattan too.
As a trusted and experienced local Brooklyn moving company, we know that moving the valuable things in your home or office can be stressful and complicated. That's why we strive to make your moving experience a positive one. Our system of planning, packing and labelling reflects our attention to detail and cooperative approach to getting the job done. New York Local Movers will get all of your belongings to where they belong, on time and without damage. As diversified Brooklyn local movers, we also move offices, and we strive to make sure every work station is in proper place at its new surroundings. Since we work nights and weekends, we'll be able to have your business back up with little interruption. We seek to make your Brooklyn local moving experience a breeze rather than a chore.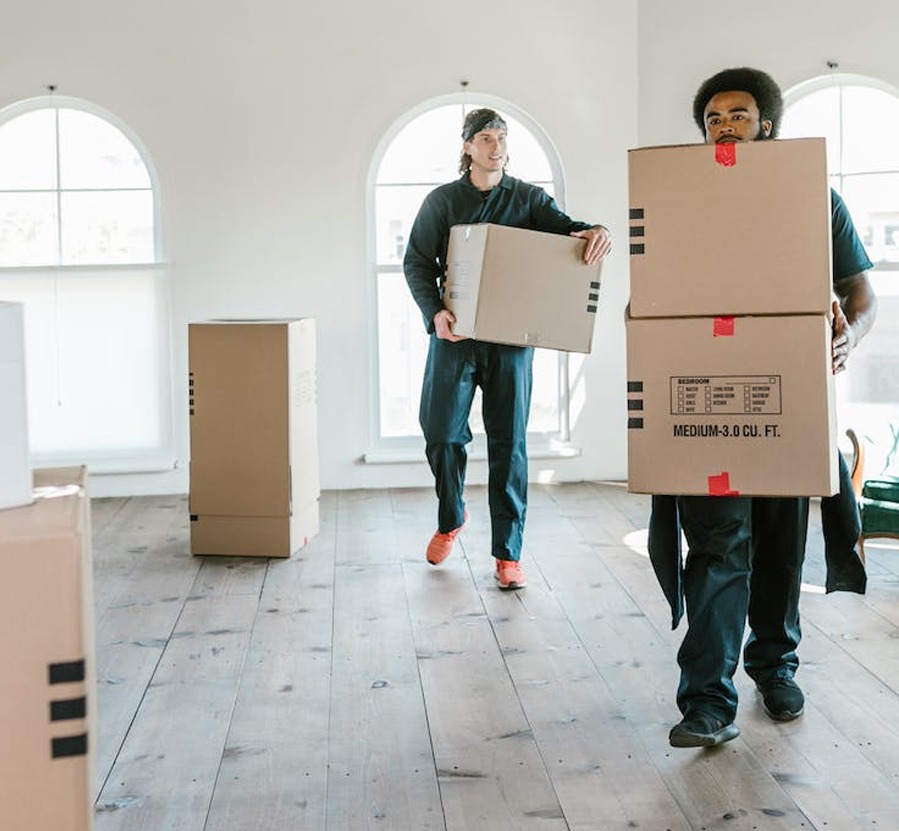 Brooklyn Long Distance Moving
Not only do we move families and businesses around the city, we are experts at interstate moving. No matter what you have to move cross country, or where it has to go, our team of trained professionals and road-savvy drivers are ready to handle the job. We know you have enough to think of when you make a move to a whole new community, so we seek to take as much of that stress off of your shoulders. When making that checklist of chores for your long distance moving, feel free to leave the heavy work to us. At New York Local Movers, we strive to be the Brooklyn long distance movers of choice.
Brooklyn Full Packing Services
The organization and safety of packing things for local or long distance moving is all-important when you're planning your move. New York Local Movers has a well-practiced plan as part of our packing services. But if you choose to pack your own things, we offer a wide range of packing supplies. We have containers designed for just about anything, and wrapping and storage supplies as well. We also offer storage units and spaces for when you can't move all of your belongings at one time. The storage is completely private, secure and accessible to you 24 hours a day.
New York Local Movers seeks to be the Brooklyn moving company of choice. Our pros are licensed and insured to assure the job is done right and without worry of damage. So go ahead, make your move. And make it with New York Local Movers.
Give us a call or fill out our easy online form today!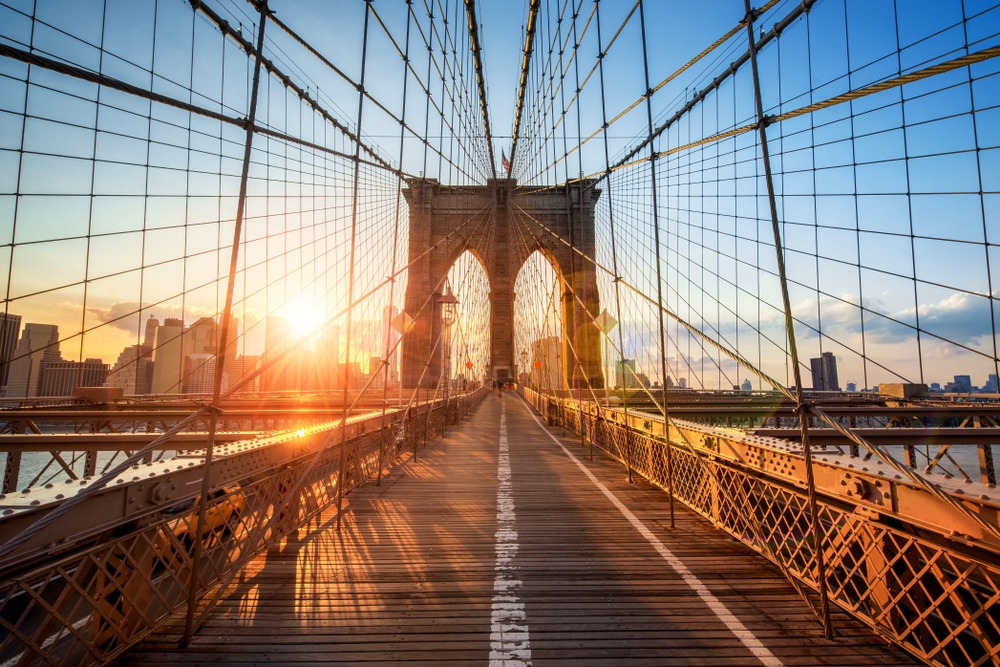 The Best Local Mover in Brooklyn NY
When it comes to local movers in Brooklyn, NYLM is a name that stands out. With years of experience and exceptional service, they have become the go-to choice for many residents in the area. Their team of professional movers takes pride in making every move stress-free and seamless.
Brooklyn movers can be found all over the city, but not all moving companies are created equal. What sets NYLM apart from others is their dedication to providing top-notch service at an affordable price. Whether you're moving within Park Slope or across town, they offer a range of moving services to meet your needs.
Hiring movers can make all the difference when it comes to a smooth move. NYLM's team of professionals will handle everything from packing and loading to unloading and unpacking. They understand that each move is unique, which is why they work closely with their clients to ensure their specific needs are met. With NYLM as your chosen moving company, you can rest assured that your move will be stress-free and handled with care.
Your Reliable Brooklyn Local Moving Company
Moving can be a stressful process, especially when it comes to local moving in Brooklyn NY. This is where hiring the right local movers becomes extremely helpful. With NYLM's expertise and experience, you can relax knowing that your entire apartment will be moved safely and efficiently.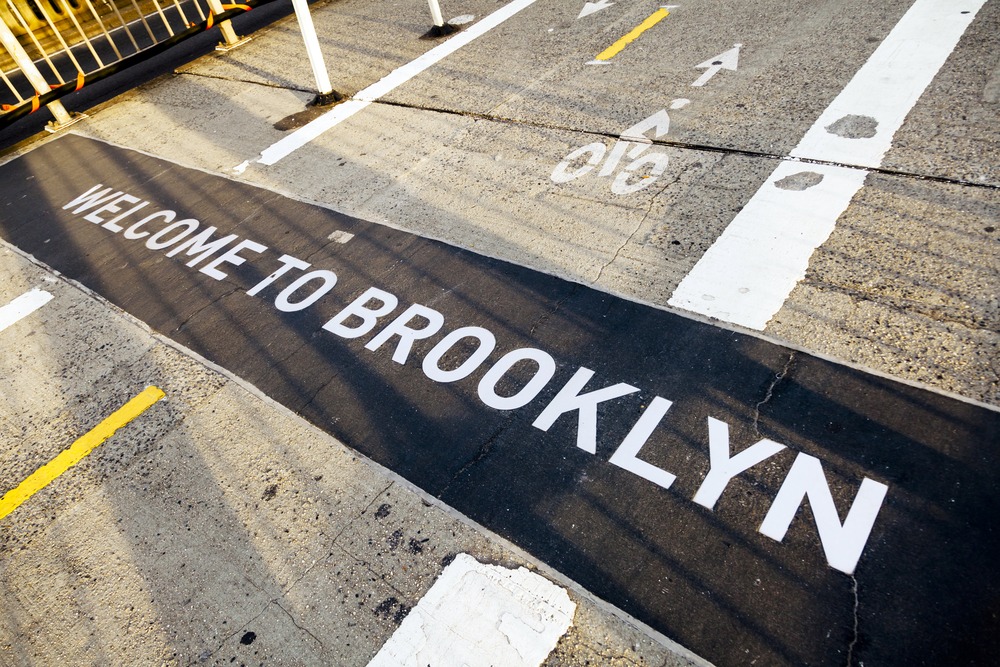 NYLM offers packing services for all the furniture and belongings you need to move. Our team of professionals knows how important it is to pack everything securely so that nothing gets damaged during transportation. We take pride in our attention to detail and ensure that every item is packed with care.

For those who are planning on moving out of state, NYLM also provides long distance moving services for the New York area. We understand that this type of move requires additional preparation and coordination compared to a local move. That's why we work closely with our clients throughout the entire moving process to make sure everything goes smoothly from start to finish.

At NYLM, we believe in providing our clients with free price estimates from the best local mover in Brooklyn Area so they know exactly what they're getting into before committing to anything. Our goal is always customer satisfaction, which is why we offer transparent pricing without any hidden fees or surprises along the way.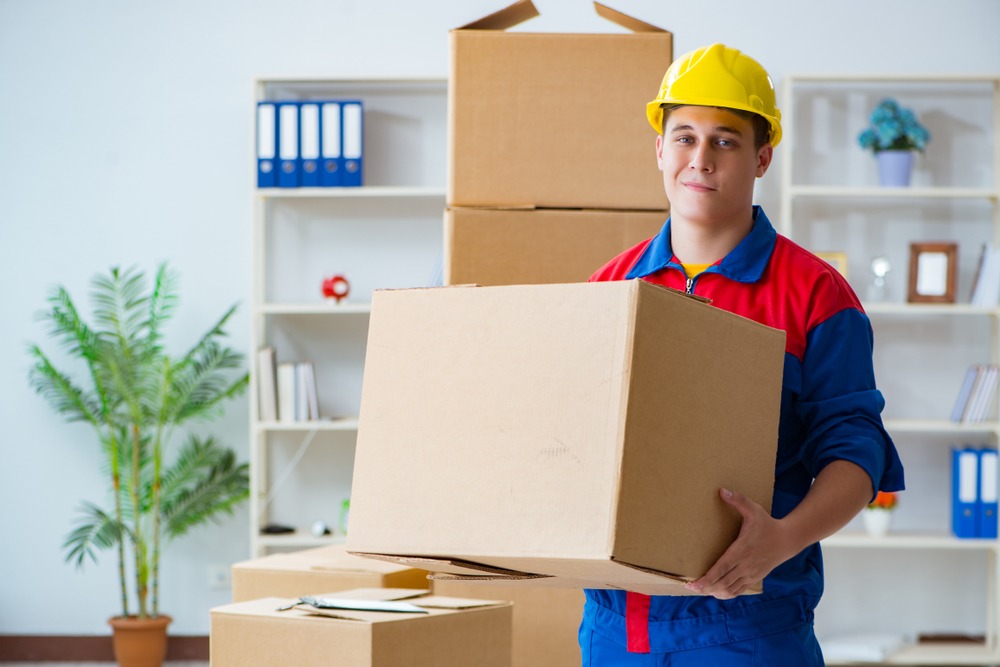 Free price estimates from the best local Mover in Brooklyn Area
Moving can be a somewhat complicated move, especially when it involves multiple floors and tight spaces. That's why choosing the right moving company is crucial to ensure a smooth transition. With NYLM, you can rest assured that your move date will be handled with great care and professionalism.
NYLM offers not only local moving services but also long distance movers for those who are planning on relocating out of state. They even offer storage solutions through their trusted storage company partners. And if you need help packing up your belongings, they also provide packing service options.

One thing that sets NYLM apart from other moving companies is their transparency in pricing. You won't have to worry about hidden fees or surprise charges at the end of your move. And on top of all that, their team arrived early on our scheduled day making for an overall pleasant experience with great service throughout the entire process.
Out of State Moving Services for the New York Area
If you are planning a cross country move from downtown Brooklyn, finding a reliable and extremely professional moving company is crucial to ensure a successful move. NYLM is one such great company that can help you with your long distance move. They have been providing out of state moving services for the New York area for years and have an excellent reputation.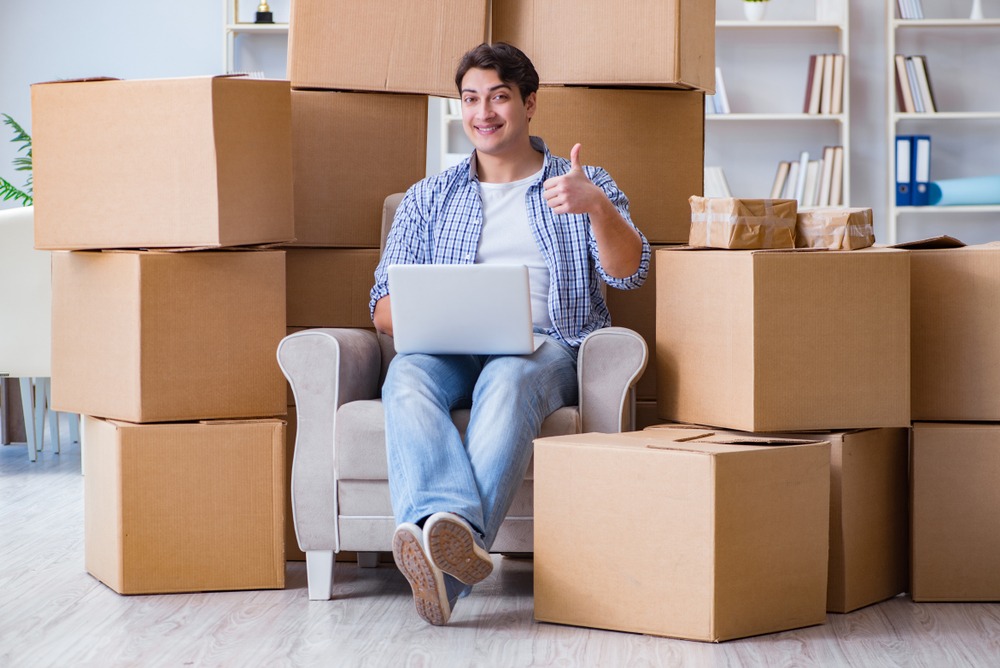 NYLM has experienced professionals who will guide you through the entire process of your long distance move. From packing to loading and unloading, they do an amazing job in making sure all your belongings reach their destination safely. Their team is well-trained in handling delicate items like antiques, artwork or fragile glassware.

When it comes to out of state moving services, NYLM stands out as a great choice because they offer personalized solutions tailored to meet your specific needs. Whether you need additional storage space or require special handling for certain items, they will work with you every step of the way to make sure everything goes smoothly. So if you are looking for a reliable partner for your cross country move from downtown Brooklyn or anywhere else in New York City, look no further than NYLM!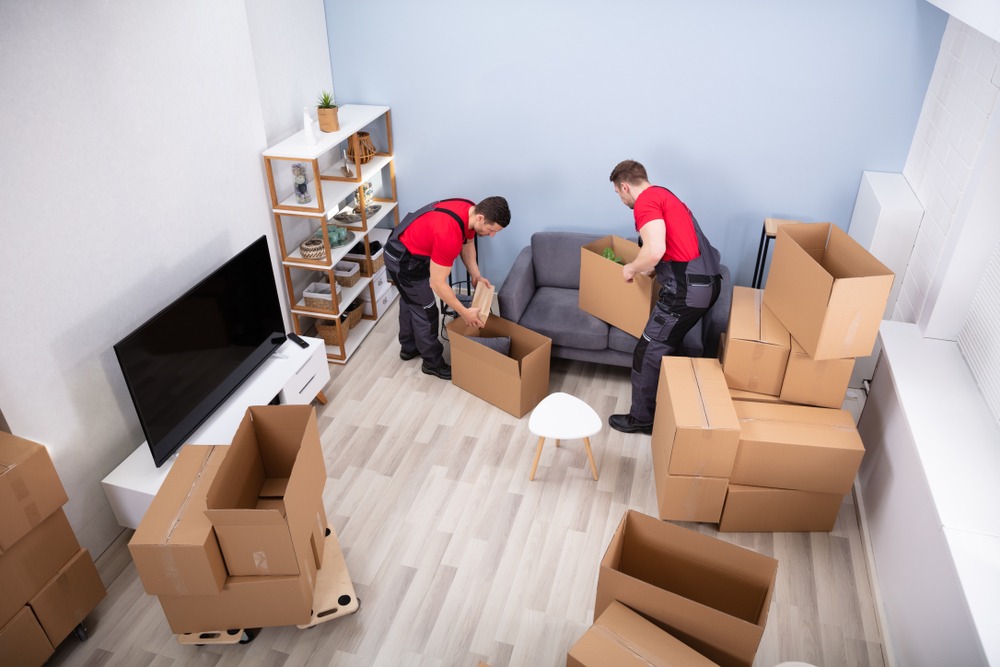 Moving to a new house can be an exciting experience, but it can also be a stressful process. When it comes to long-distance moves, the stress level can increase significantly. That's why hiring professional NY movers is crucial for ensuring that your belongings arrive at their destination safely.
One of the main benefits of using a moving service for interstate moves is the use of a moving truck. These trucks are specifically designed to transport household items across long distances, and they come equipped with all the necessary tools and equipment needed for safe transportation.

At NYLM, we pride ourselves on providing excellent service to our customers during residential moving. Our team of experienced professionals will handle every aspect of your move from start to finish, including packing services and loading/unloading your belongings onto/off the truck. With us by your side, you can rest assured that your move will be as smooth and hassle-free as possible.

Moving out of state doesn't have to be overwhelming or complicated when you choose NYLM as your trusted local mover in Brooklyn Area. We understand how important it is for our customers' peace-of-mind knowing their valuable possessions are in good hands throughout the entire journey. Contact us today for free price estimates and let us help make your next move stress-free!
Moving to a new home can be an exciting yet daunting experience, especially when it comes to moving valuable belongings. Hiring several movers can help ease the burden of moving furniture and other items from multiple floors. It is important to choose a reliable local mover in Brooklyn who can provide quality service at a reasonable price.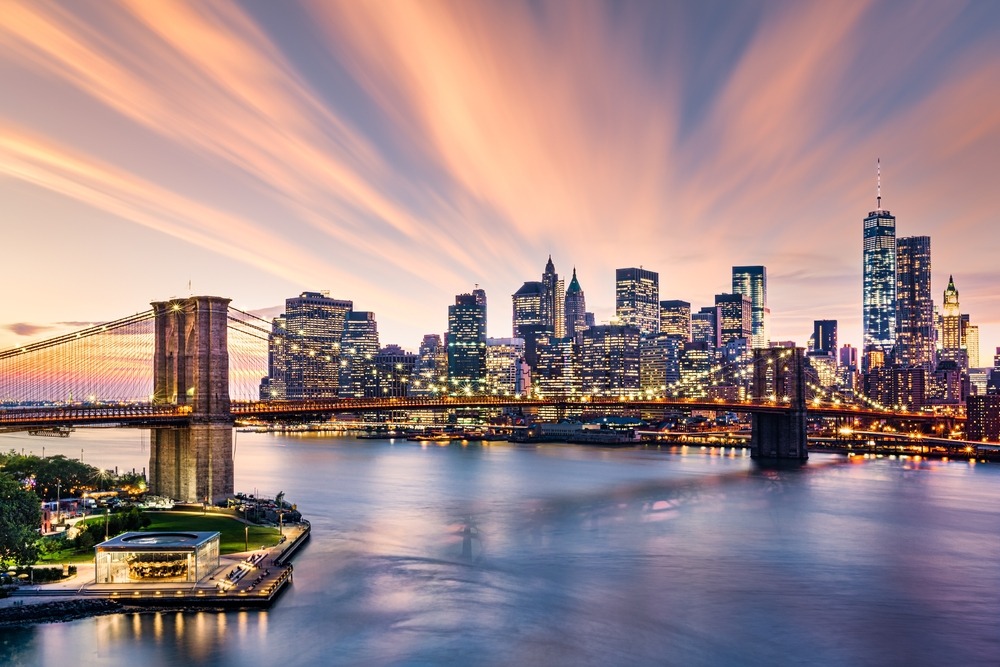 When planning for a long distance move, it is crucial to hire experienced movers who have the necessary equipment and expertise to handle your belongings with care. A reputable local mover in Brooklyn will ensure that your items are packed securely and transported safely. They will also provide you with multiple options for packing services based on your specific needs.

During the actual move, it is essential that the moving team arrives on time and works efficiently. The best local mover in Brooklyn will have an extremely efficient team of movers who work together seamlessly to get the job done quickly and effectively. With their expertise, you can rest assured that your valuable belongings are in good hands without having any stress or worry about anything during this process.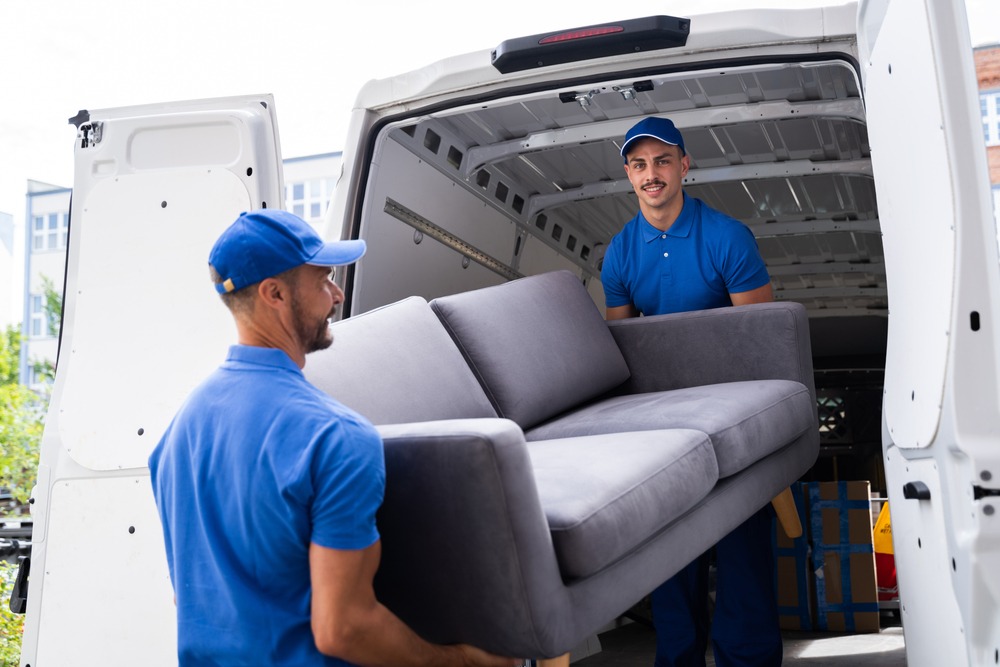 Packing your belongings can be a daunting task, but with the help of great movers, it can be hassle free. At NYLM, we offer packing services to make your move as smooth and stress-free as possible. Our team of professionals will carefully pack all of your items using high-quality materials to ensure their safety during transport.
Before beginning our packing services, we provide a free estimate for the cost of the job. This initial estimate allows us to determine how many boxes and supplies will be needed for your move. We also offer a free quote for our overall moving services so you know exactly what to expect in terms of pricing.

Our movers showed up on time and were efficient in their packing process. They labeled each box clearly so that unpacking would be easier once we arrived at our new home. With NYLM's packing services, you can trust that your belongings are in good hands and will arrive safely at their destination.

At NYLM, we understand that every move is unique which is why we tailor our services to meet your specific needs. Whether you need full-service moving or just assistance with packing, we are here to help make your move as stress-free as possible. Contact us today for a free estimate!
How much does it cost for long-distance movers?
Regarding long-distance relocations, the expenses involved can fluctuate substantially contingent upon various factors. The distance of the move, dimensions of your abode and possessions, as well as whether you necessitate supplementary services like packing or storage all contribute to determining the ultimate price. It is crucial to conduct research and compare quotes from multiple moving companies in order to ensure fair pricing.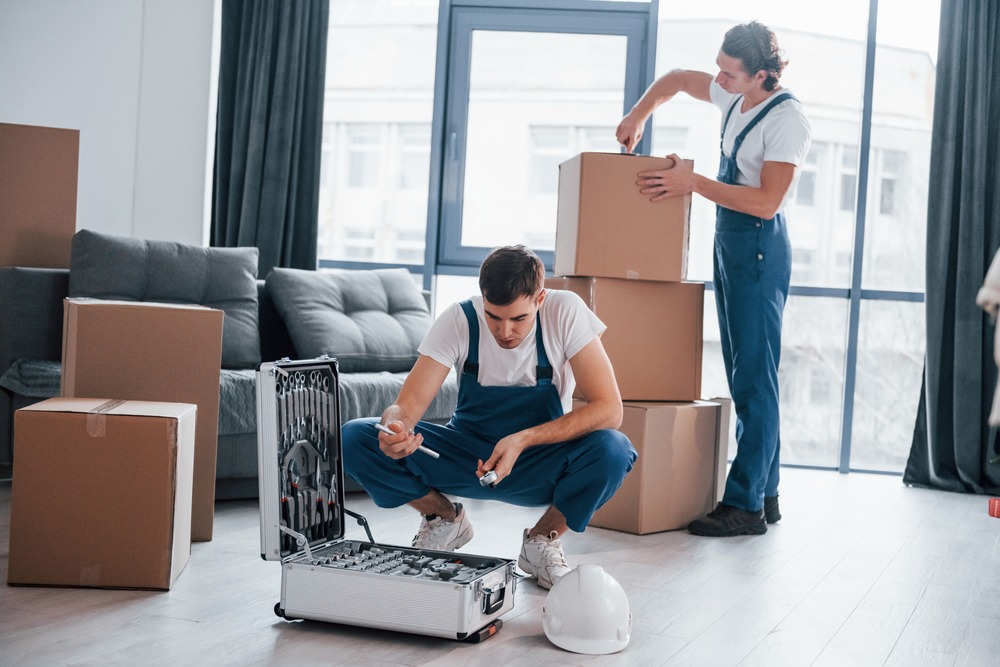 If you inhabit Brooklyn or its environs, myriad local movers are available who can offer outstanding service for your long-distance relocation. By enlisting adept movers with expertise in handling long-distance moves, one may rest assured that their belongings will be conveyed safely and expeditiously. Seek out moving firms possessing favorable reviews and testimonials from previous patrons so as to guarantee quality service.

When deliberating on hiring professionals versus undertaking a move oneself, bear in mind that employing skilled personnel could actually yield cost savings over time by circumventing potential damages or injuries during transport. Besides this advantage is another: professional movers have it within their power to alleviate stress at an already taxing period by assuming responsibility for all facets of the transition on behalf of clients – some even provide auxiliary services such as packing/unpacking which facilitate making relocation an unhurried experience devoid of angst-ridden moments..
How much do movers cost in Brooklyn?
In the matter of relocating in Brooklyn, NY, the cost associated with enlisting professional movers is contingent upon various factors. Typically, local moving companies assess charges by hourly rates that fall within a range of $80-$100 for a two-man crew. Nonetheless, if one requires packing services or intends to move an entire apartment's worth of furniture items, there may be an increase in expenses.
For long distance moves covering larger distances than usual, anticipate higher fees as additional costs such as fuel expenditures and mileage become relevant considerations. It is imperative to conduct thorough research and compare quotes from diverse local moving firms before finalizing any decisions. One must bear in mind that while pricing undeniably holds significance; opting for a reputable company which provides excellent customer service can prove immensely beneficial during this stressful process.

At NYLM's BROOKLYN MOVING SERVICES , we provide complimentary estimates along with competitive prices for both near and far flung relocations . Our team comprising seasoned professionals will attend to all furnishings meticulously whilst offering packaging facilities on demand . We comprehend how each relocation varies significantly ; ergo , we offer bespoke solutions tailored specifically towards your individual requisites .

Commence Your Imperial Move Right Now with NYLM – our mission centers around facilitating seamless transitions so you may concentrate entirely on settling into your new abode devoid of stress !
NYLM's BROOKLYN MOVING SERVICES
The task of relocating, particularly when it entails multiple floors and a substantial amount of furniture, can prove to be rather intricate. Nevertheless, NYLM's Brooklyn moving services guarantee an effortless transition. Our accomplished team of long distance movers is adept at navigating even the most arduous moves.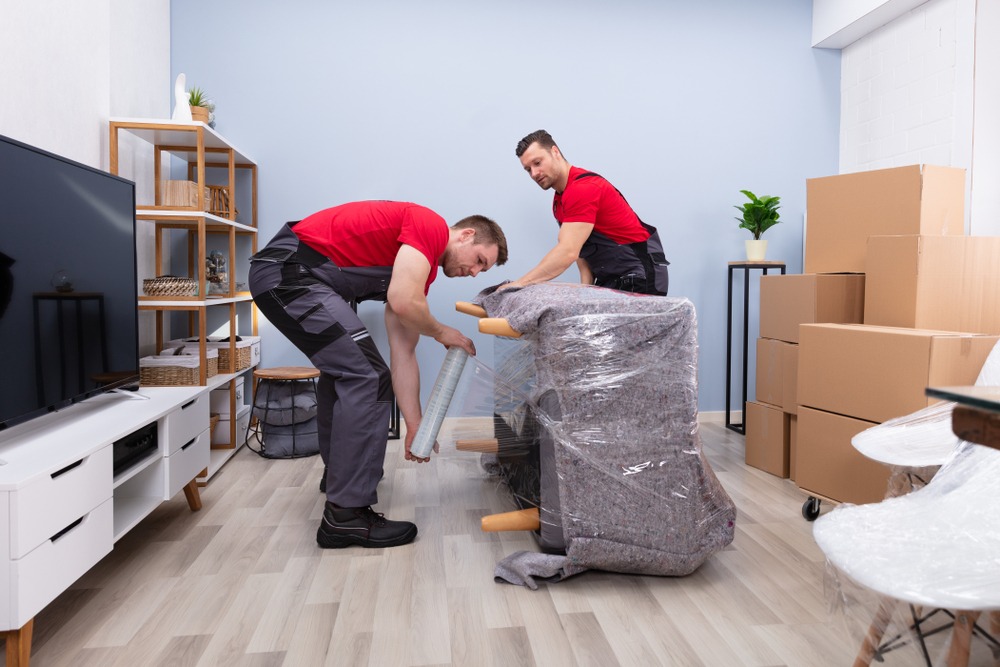 By selecting NYLM for your move, we pledge to work in conjunction with you to ensure that everything proceeds without any hiccups on your designated relocation date. We are cognizant of how taxing moving can be; therefore, our outstanding service comes at a reasonable price point encompassing all-encompassing packing amenities and storage solutions – making it possible for your move to transpire smoothly and comfortably.

At NYLM there exist no hidden charges or unforeseen surprises – just top-notch proficiency from commencement till conclusion. On the day of our relocation process, our crew arrived early and commenced packing up our belongings meticulously yet proficiently right away. In conclusion working alongside NYLM was unequivocally pleasurable- rendering me exceptionally inclined towards recommending their professional mover services within Brooklyn unreservedly!
Start Your Imperial Move Right Now with NYLM
NYLM is an exceedingly proficient moving enterprise that offers its aid for cross country transfers. Their highly skilled team of movers are adept at handling extended distance moves and assure you a triumphant relocation endeavor, be it from downtown Brooklyn to California or New York to Texas.
The entire progression of collaborating with NYLM is seamless and tranquil. Commencing from the preliminary consultation phase until the actual day of transit, they guarantee smooth sailing throughout your journey. Their staff members exude cordiality, efficiency and consistently exhibit a willingness to exceed client expectations.

If you wish for excellence in service provision during your interstate move, then look no further than NYLM. They remain committed towards dispensing first-rate customer service whilst ensuring that each patron encounters triumph during their transfer ordeal. With their depth of experience as well as professionalism on display, every aspect pertaining to your relocation will be aptly handled by them with proficiency beyond compare!
Should I buy moving insurance?
Relocating can be a demanding undertaking, particularly if it involves moving across long distances or state lines. While engaging the services of a professional moving company may alleviate some of the stress involved, it is paramount to consider obtaining relocation insurance. This category of insurance safeguards your possessions against any damages incurred during transit and guarantees that they reach their intended destination unscathed.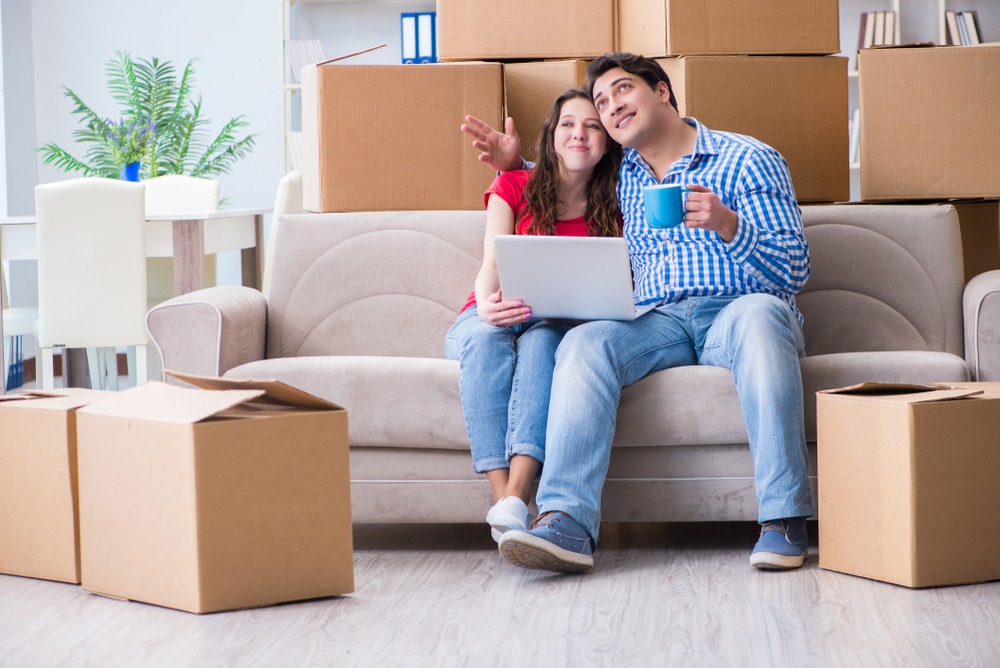 It's worth noting that not all moving companies provide coverage for this eventuality. It behooves you to liaise with your preferred movers in NY beforehand and inquire about their policies regarding relocation insurance. In case they offer this service, ensure that you solicit information on the various types of coverage available as well as details concerning what each plan covers.

While procuring relocation insurance might seem like an extra expenditure, its value lies in affording peace-of-mind knowing that your belongings are secure should anything untoward occur while en route. At NYLM, our Brooklyn Moving Services team provides exceptional service aimed at ensuring seamless residential moves free from incidents or mishaps. So why not commence your Imperial Move today by partnering with us and experience settling into your new home devoid of any worries?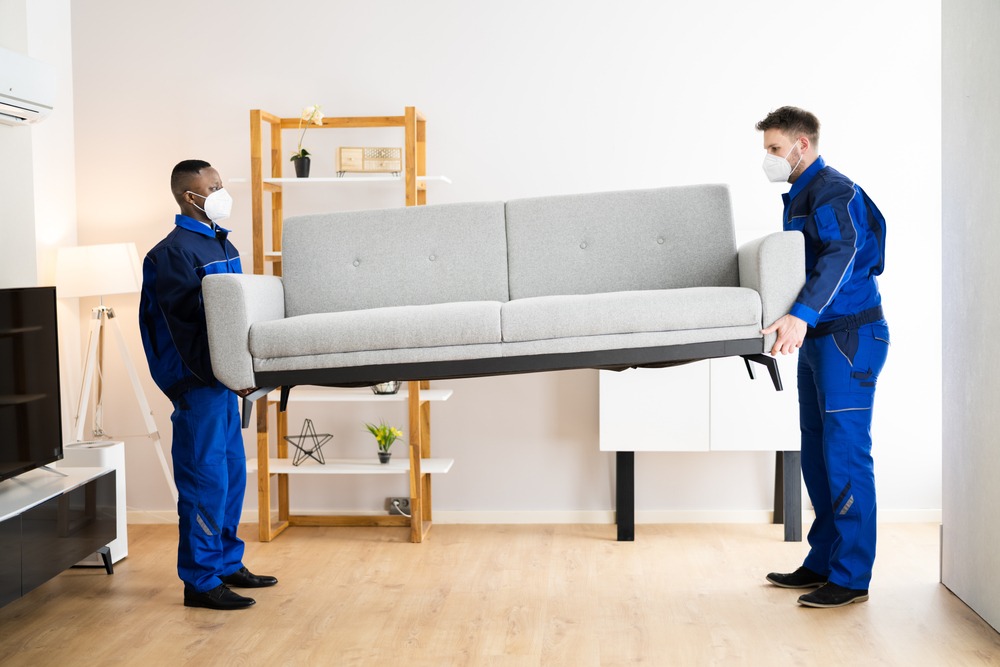 How do you move large pieces of furniture?
Relocating bulky furnishings can prove to be a daunting feat, particularly in the case of valuable possessions. It behooves one to contemplate ahead and enlist the services of adept movers for this endeavor. In circumstances concerning long-distance moves or multi-storied residences, it is recommended that numerous movers are present.
A pivotal aspect when moving substantial furniture is securing an equitable price from your chosen team of professionals. Conducting research on various companies and juxtaposing their prices may aid you in uncovering the most advantageous deal tailored to your budgetary constraints. Upon selecting a company aligned with your prerequisites, ensure punctuality and readiness on their behalf.

During actual transportation proceedings, effective communication with hired personnel proves essential. Ensure they discern which items warrant heightened care during transport due to their elevated value status. With skilled maneuverability by a competent moving crew at hand, unwieldy pieces can be relocated promptly yet securely sans damage or stress for both parties involved throughout this process's culmination point.
Hiring the services of professional movers can be a commendable way to execute your move with minimal inconvenience. By partnering with an appropriate firm, you will receive a complimentary evaluation and preliminary quotation that will provide insight into the cost implications of transferring your possessions. In search for superior moving companies, it is imperative to scrutinize reviews and solicit recommendations from acquaintances.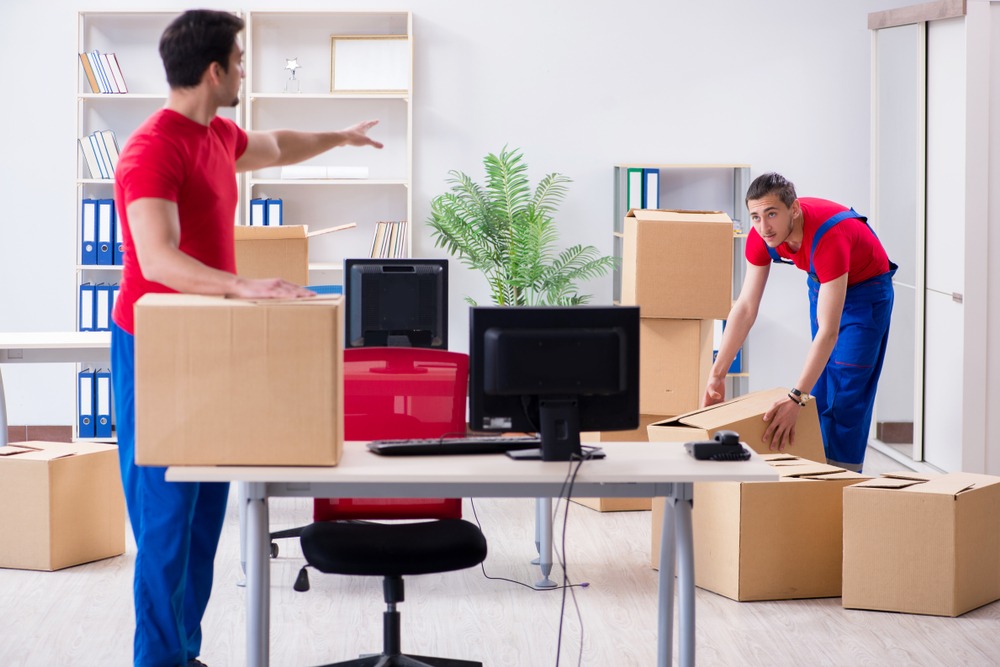 One of the advantages associated with engaging expert movers is their proficiency in handling bulky items such as furniture. They possess adept knowledge on how best to pack and transport these articles safely, thereby saving you significant time and costs in the long term. Moreover, several relocation firms offer insurance options which guarantee coverage should any incident occur during transit.
During my last transition event, I enlisted accomplished movers who were prompt at arriving onsite while also demonstrating remarkable efficiency when packing my belongings onto their vehicle. Their expertise facilitated a hassle-free process throughout its entirety. If contemplating hiring proficient movers for future moves, do not dawdle; obtain cost estimates from respected organizations like NYLM's Brooklyn Moving Services posthaste!