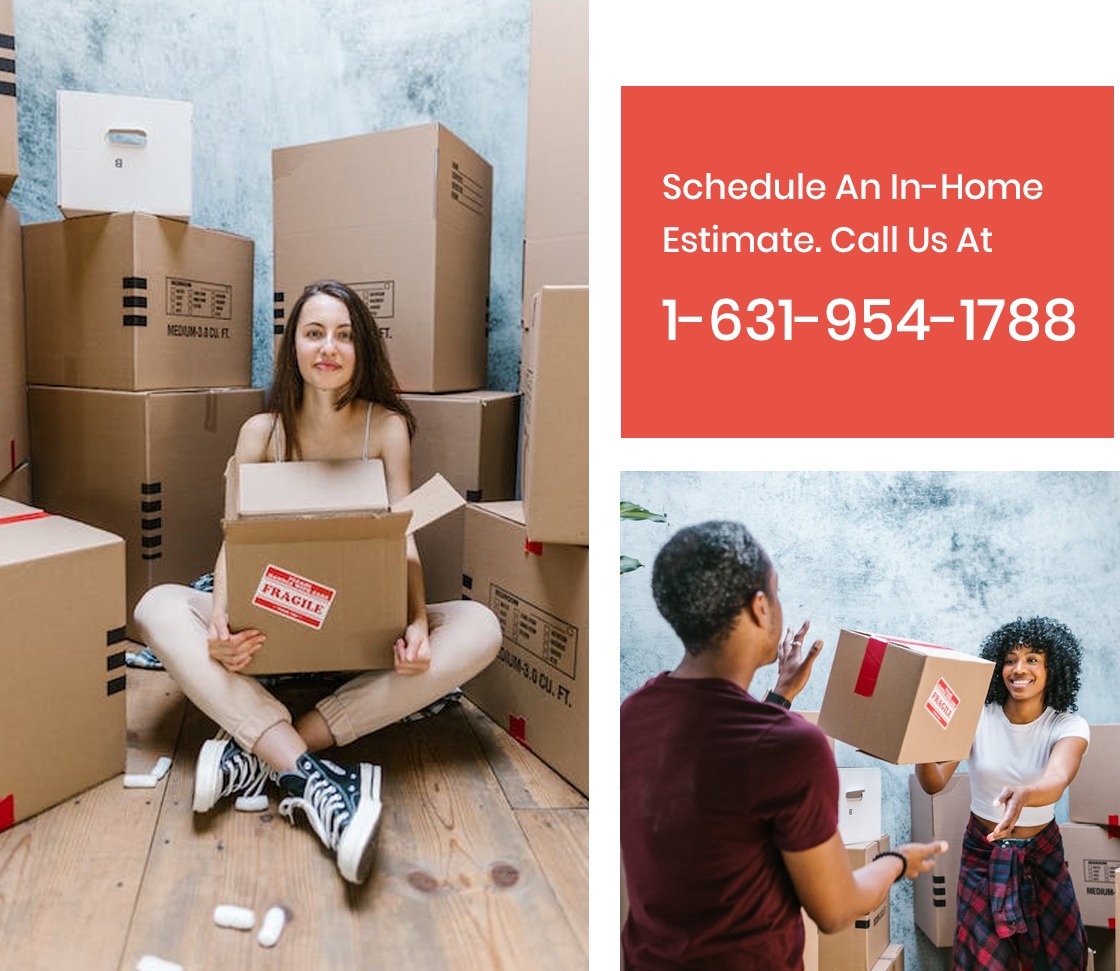 We consider any move that is within 100 miles of the originating location a Local Move. Whether you are moving to a condo across the street or a sprawling farmhouse upstate, New York Local Movers applies the same time‐tested methods and modern equipment for a relaxed, efficient move. Even if you're moving down the block, a successful move demands professional expertise. We recommend starting to plan a local move 6 weeks ahead of time to minimize stress, but we do our best to accommodate all last minute requests. Providing you with no-surprises, flat rate moving quote prior to moving day: We visit you in your home for an in-home visual  estimate and take inventory of all your belongings.
We calculate your local moving needs for general packing supplies like boxes, bubble wrap, blankets, and even tape. Then we assess specialized needs for custom crating, dismantling furniture and electronic items, packing service options and potential storage needs insurance. Before you book your move, we tell your exact costs down to the penny, draw up a contract and stick to our word.
● Complementary consultation with a fully trained moving consultant
● Complete inventory assessment
● Precise moving quote, at no obligation
New York Local Movers maintains a large supply of easily accessible, secure storage units at competitive prices.  Large or small, for a day, a week or a year, we protect your items as if they were our own.  Climate controlled NYC storage units are available for sensitive items like art work, wine collections, antiques, furs and musical instruments.
NYC local packing service
Full‐Service Packing – New York Local Movers experienced packers will pack all of your belongings large and small using the best supplies on the market. From bubble wrap to garment boxes, we've got it all. Fragile Packing and Custom Crating – For items requiring special care and extra protection, we have the tools and know‐how to make sure that Grandma's china, your artwork and antiques, piano and pool table arrive safely in your new home. Do‐It‐Yourself Packing – Your New York Local Movers agent will know your packing‐material needs after doing inventory for your custom quote and can provide you with the appropriate boxes and wrapping materials to simplify things one step further, while minimizing costs.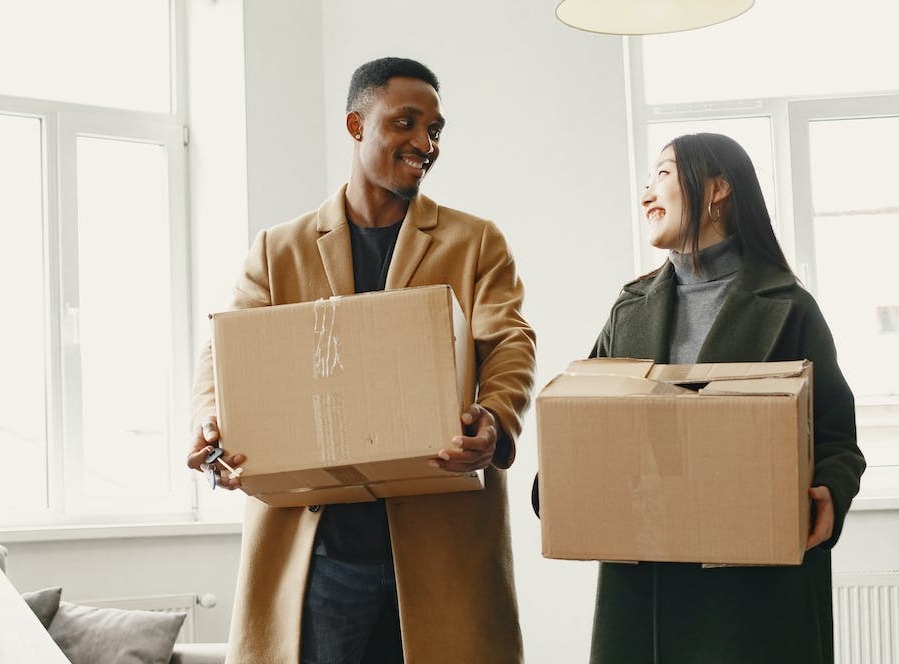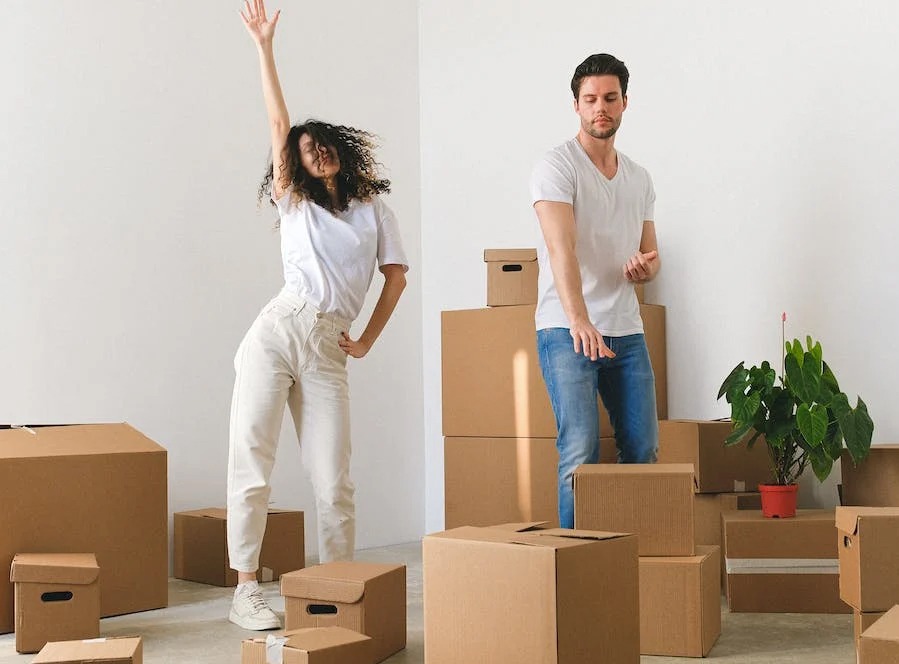 Specialized local storage
Whether you're downsizing, awaiting renovations or your contract dates don't line up perfectly, sometimes your possessions need a place to call home for a few days to several years. These issues are more prevalent in a metropolis like New York City, and we are prepared to host your belongings safely and securely for as long as you need. For more information please refer to our Storage‐ Services page.
● Short and long term storage
● Wide variety of secure unit sizes
● Climate controlled spaces available
We have a large fleet of well‐maintained moving trucks that are specially designed to protect all of your possessions. Our trucks and vans are fully equipped to keep your items immobile, including custom non‐slip floors and interior lighting to accommodate our 24/7, year round availability. Our dollies and cargo holds are cleaned and all pads laundered between moves. Your belongings will be at home between homes.
● State of the art truck fleet
● Wide variety of truck sizes to meet all needs and budgets
● Clean and sterile interiors, protective pads and wrapping blankets
The day of your local NY move
Whether you are moving a studio apartment, a large home or a business, our professionally‐trained movers will do everything to make the day pass easily. From showing up on time, to knowing those hard to find parking spots and navigating the city traffic, to having all the paperwork organized with your doorman, to being patient with your confused dog, there really is no situation we haven't encountered and are prepared for all eventualities. The only surprise we anticipate is how relaxed you find yourself once we complete your move.
● Punctual and professionally trained team of movers
● Uniformed and courteous
● Efficient and organized