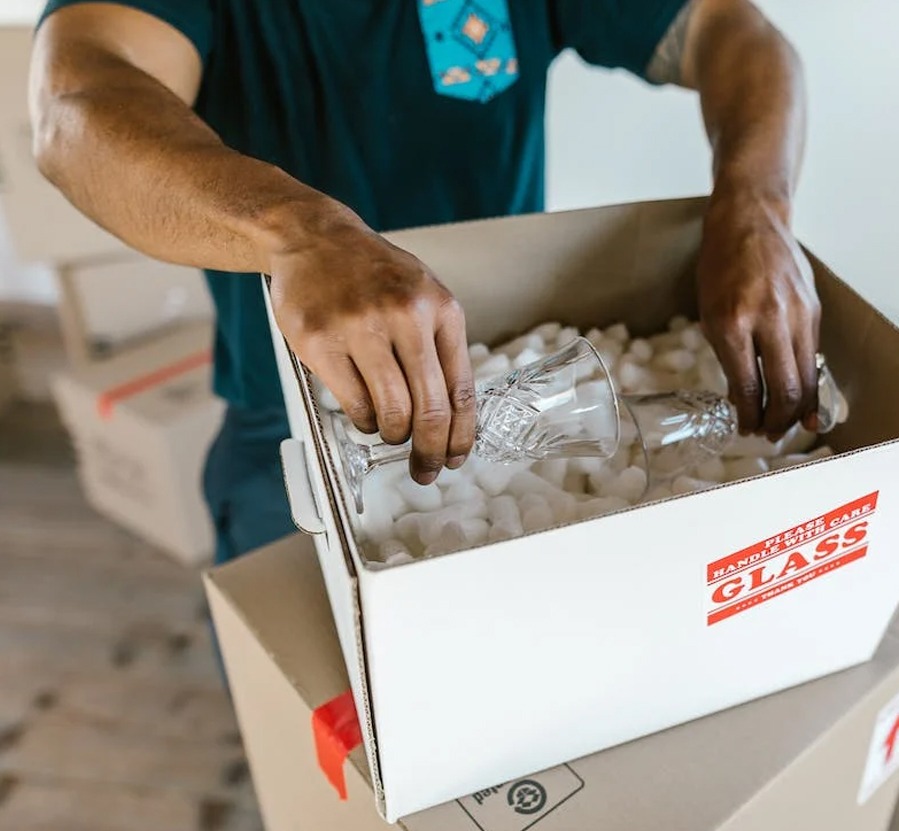 Make Your Next Manhattan Move Seamlessly Convenient!
You'd be hard pressed to find someone who actually enjoys moving, especially in Manhattan of all places. The decrepit stairwells and tight elevators, the lack of parking space requiring you to lug your luggage a few blocks over from the truck, the list goes on. That's not even considering how physically and mentally exhausting an ordeal moving is, as you scramble to get packed, labeled and transported from your old home to your new one. Having friends around might help if you're moving rurally, both for your forearms' sake as well as your wallet, but consider that unpracticed lifting and carrying can cost thousands of dollars in medical treatment if you end up injuring yourself.
At New York Local Movers, we provide you with prompt, individually-tailored Queens moving solutions at unbeatable prices. We understand the sanctity and preciousness of your possessions and treat them like our own. We know all the ins and outs of the city, parking right where it's convenient and affordable to get your moving done without digging too deeply into your pockets. Pulling off a seamless move is already hard work, compounded by the intricate traffic laws and complicated building safety codes of Manhattan, but our professional movers have what it takes to and then some. Here's why you should pick New York Movers over the competition:
What other moving companies don't realize (or do realize, but don't care for) is that moving is only half of the problem- once we've heaved and hauled your possessions to your new home, that still leaves you with the arguably more time consuming task of unpacking and reorganizing your possessions. Live in Manhattan is hectic and unforgiving- chances are you'll probably have to head to work the same day you move, we know. That why, at New York Movers our movers are trained to help you with packing if needed. If you're feeling harried about how to organize your clothing or how to pack your glassware without it breaking, we are ready to provide you with our collective thousands of hours of moving experience to help you rest easy.
We come prepared with all of the essentials, and then some: packing tape, foam, wrapping, boxes, labels- you name it. That way, when the last box has been moved into your new apartment, you can rest assured in knowing exactly where everything is.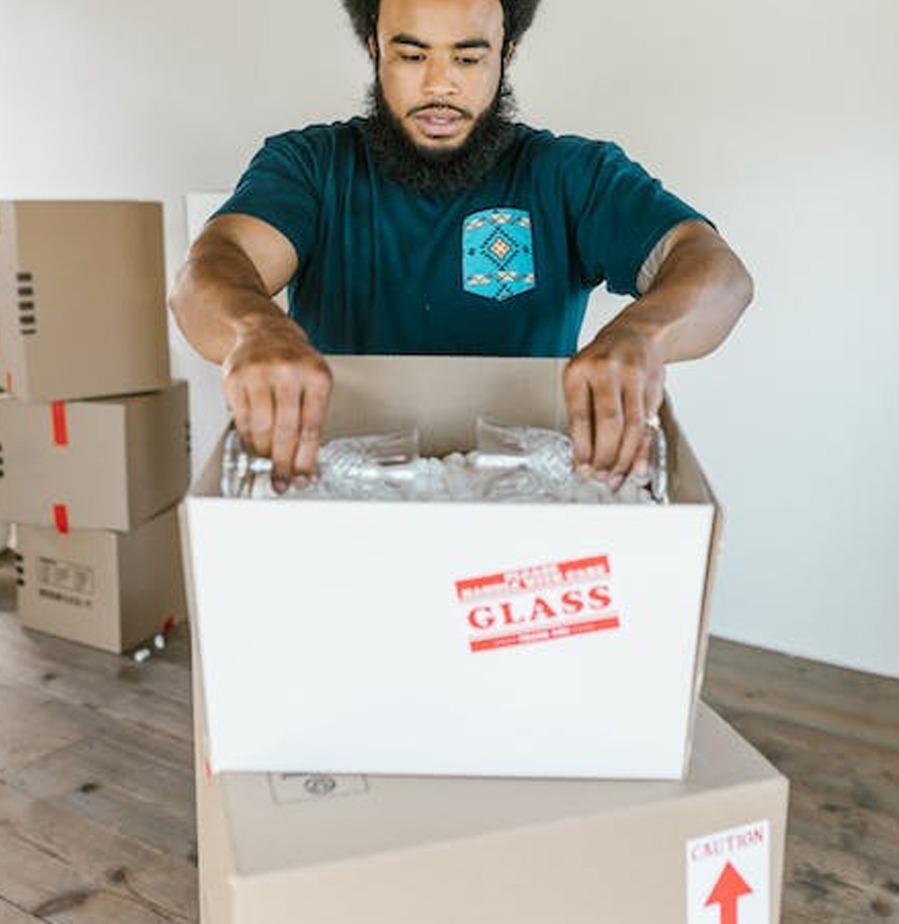 Meticulous packing doesn't have to be inefficient! We at New York Movers have been in the business long enough to have the know-how for record-breaking relocation. This we do for both our sakes. After all, neither of us would like for the parking meter to run out while we're moving, now, would we? Need to be out of one home and into your Manhattan apartment in the span of a day? We've got you covered. Spur-of-the-moment relocations are especially stressful, but we're here to help. Our prodigiously talented movers will help you get to your new home in no time!
Hours on the job do nothing to the attention to detail of our iron-willed movers, they finish their last move of the day with the same deliberation, care and attention to detail as the first. They're drilled in Manhattan safety and fire codes until they can recite them in their sleep. After all, an infraction can costs thousands of dollars, so it pays to measure twice and cut once, as they say. Our movers have been at this long enough to know that it's inexcusable for any of your possessions to be harmed during the moving process- you already have enough on your mind without your favorite vase breaking! We hand-pick only the movers that are especially dexterous, the ones you can be certain will set down the boxes gently and round the corners without scuffing the furniture. We never dispatch our movers unless they are completely healthy and hail for their safety and yours.
Professional Personnel and Equipment
We supply our movers with all of the essential moving equipment they need to pull off a seamless Manhattan relocation- rubber grip gloves, steel-studded boots, overalls, trollies, harnesses, furniture lifts, screw drivers and wrenches. Having trouble dissembling that couch you bought second-hand that you can't find the manual for? No way to fit that couch into the tiny service elevator of your high-rise apartment? Don't sweat! Our movers are real handymen, here to help you take apart whatever furniture or take down any fixtures you're having trouble with. New York Movers instructs its working men to only provide help when needed, meaning you don't have to worry about them getting overly-enthusiastic and breaking something while providing unwanted, unneeded help. All of their equipment is subjected to stringent visual inspection before every single dispatch to insure its structural intactness.
Specialized Moving Services
Moving especially large or expensive pieces of furniture and equipment, like L-couches or pianos, can seem daunting, especially when they're no elevator big enough to accommodate them, as with some of the more dated Manhattan high-rises. We at New York Movers have been in the business long enough for that all to be an old hat though. Our movers know that there's know rushing perfection, and that it's better to be safe than sorry, so you can be sure that they'll move your antiques with all of the care and attention that you'd expect them to, with added assurance that comes from years of confidently moving priceless set pieces between homes.
All in all, New York Movers is your go-to option for your next relocation in and out of Manhattan, whether you're moving right next door or across the country. We do everything just right- organized and efficient without being hasty. Careful and deliberate without being slow. Our movers are here to make your move a painless experience, if not an enjoyable one!
For a detailed moving quote, please call us to or fill out our online form today!