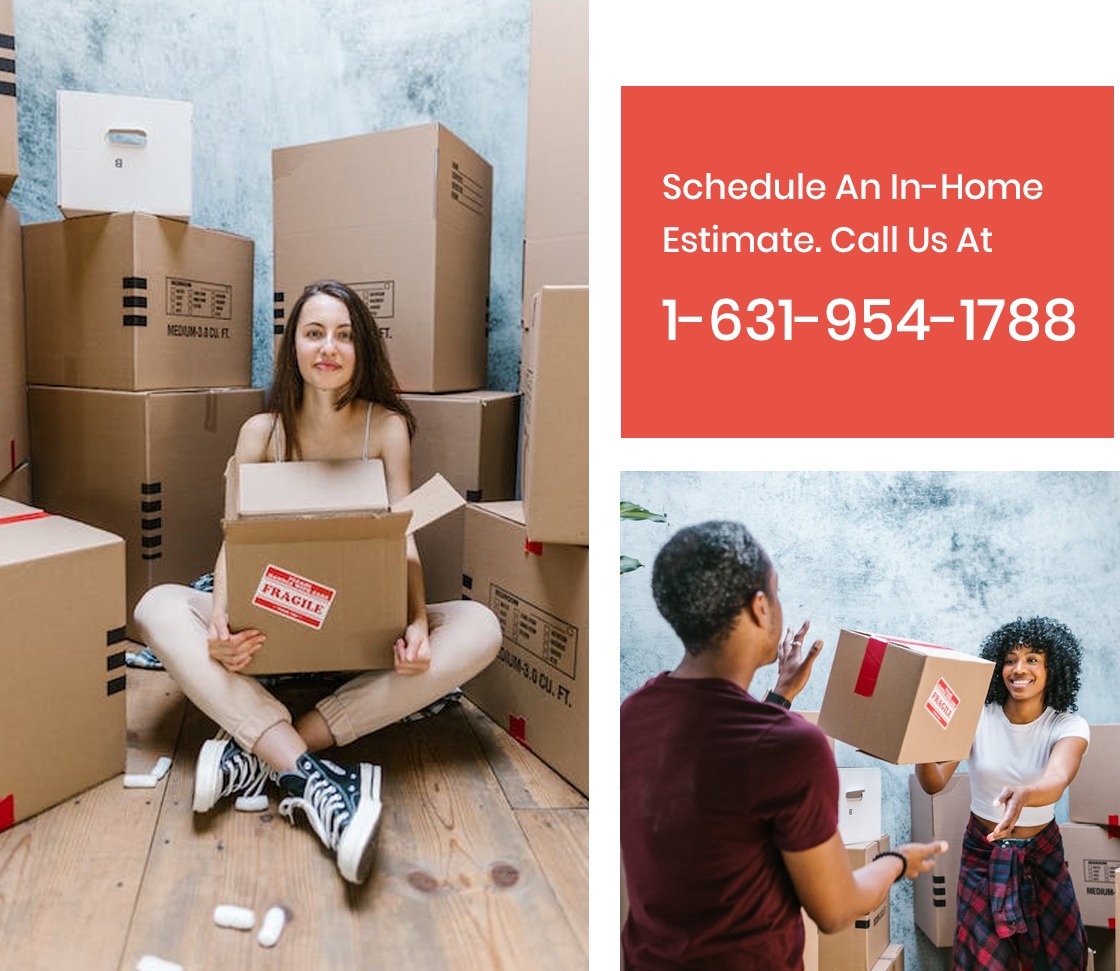 Moving? Thinking about doing it without moving insurance? That's a risky decision that could cost you in the end. Even if you have hired a reputable moving agency, making the investment in a moving insurance policy is the smart thing to do.
The U.S Department of Transportation's Federal Motor Carrier Safety Administration (FMCSA) states that every moving company is liable for the amount or value of anything they transport. Meaning, there is no guarantee your items will arrive intact, but it does mean that they are responsible for any damage they cause. Many moving companies provide "valuation", but that is not the same as insurance. It may be a part of your contract, so it looks like there are no extra fees. This may be appealing if saving money is a factor, but a false sense of security as damages are common especially while moving long distance.
There are levels of liability, two, basic, that every moving business must offer: "released value." and "Full value."
The mover holds the responsibility for the full value of the shipment. This is offered for an extra fee, the mover is left with these choices: replace, repair or give you the cash value for any damages.
Free of additional charge, this greatly lowers the amount the moving company is then obligated to pay should something become damaged. This option ensures that the company is only held responsible for up to a faction of the item's value based on it's weight, at 60 cents per pound for each damaged item. For example, say you own, and are having, a 25-pound bookcase worth $500 that is moved and gets damaged, it is the mover that is then obligated to pay you $15 ($0.60 x 25). You would be required to sign and agree to the conditions of a waiver prior to the move, if you opted for this. The requirements of valuation are not regulated at a state level, they fall under federal jurisdiction.
It may seem overwhelming, so here are a few things to consider when committing to moving insurance:
1)  READ THE CONTRACT BEFORE SIGNING ANYTHING. 
Know what you're agreeing to. Once you have signed a bill of lading agreeing to the terms, you will have no legal recourse, should something go wrong.
2)  DO YOUR RESEARCH.
There are many reputable insurance companies, including third-party insurers. Call your home insurance provider and ask if they have any recommendations. A little extra footwork on the front end can save you major headaches in the long run.
3) MAKE THAT CLAIM!
So something went wrong and your favorite chair got ruined in the move. The good news is that you were smart enough to get insurance! But be sure to file your claim within 9 months. After 9 months, the time limit has expired and you are stuck with a broken chair and no way to pay for a new one.
4) LIFE HAPPENS.
Bad things sometimes happen to good people. And to good furniture. But bad things can be made right if you take the steps to acquire moving insurance. Research and hire a reputable NYC moving company, and make a timely claim if the moving company damages any of your household goods.
Don't take the risk…get moving insurance. It's a relatively inexpensive one-time investment in your peace of mind. Our moving consultants are ready to discuss in detail the best optional moving insurance for your upcoming move!